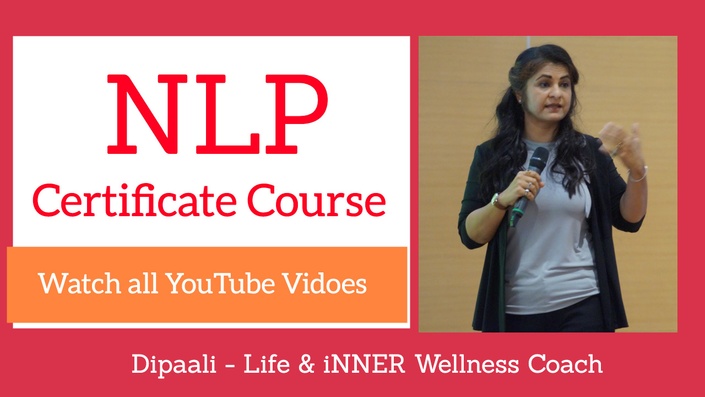 Neuro-linguistic programming
Blueprint of Success!
What Is a Life Coach?
A life coach is a type of wellness professional who helps people make progress in their lives in order to attain greater fulfillment. Life coaches aid their clients in improving their relationships, careers, and day-to-day lives.
Life coaches can help you clarify your goals, identify the obstacles holding you back, and then come up with strategies for overcoming each obstacle. In creating these strategies, life coaches target your unique skills and gifts. By helping you to make the most of your strengths, life coaches provide the support you need to achieve long-lasting change.
What Does a Life Coach Do?
A life coach can do a lot of different things in many different areas.
As a life coach, you're able to guide others through achieving goals that they never thought possible.
You'll help others discover their limiting beliefs and heal the wounds that are holding them back.
On a day-to-day basis, interaction, positive reinforcement, and accountability are key areas where a life coach will be present.
Life coaching helps people improve their personal and professional lives. Whether they want to strengthen their relationship with others, move their business forward, or simply have more peace in their lives, a coach can help set, understand, and meet those goals.
Life coaching keeps people accountable, and give them the tools to see success and change their life.
Who Should Consider Working With a Life Coach?
Many people seek out life coaches for guidance in navigating a significant life change, such as taking on a new career. In plenty of cases, however, people turn to life coaches simply for help in building a happier, more meaningful life.
There are a number of indications that working with a life coach could be helpful for you. These signs include:
Frequent irritability

High levels of STRESS and/or ANXIETY

Inability to break bad habits

Lack of fulfillment in your social life

Persistent feeling of dissatisfaction at work

Sense of blocked creativity
In recent years, life coaches have acquired a considerable presence in the mainstream. Indeed, a growing number of creatives, executives, and entrepreneurs are now teaming up with life coaches to attain success in their professional and personal lives.
Your Instructor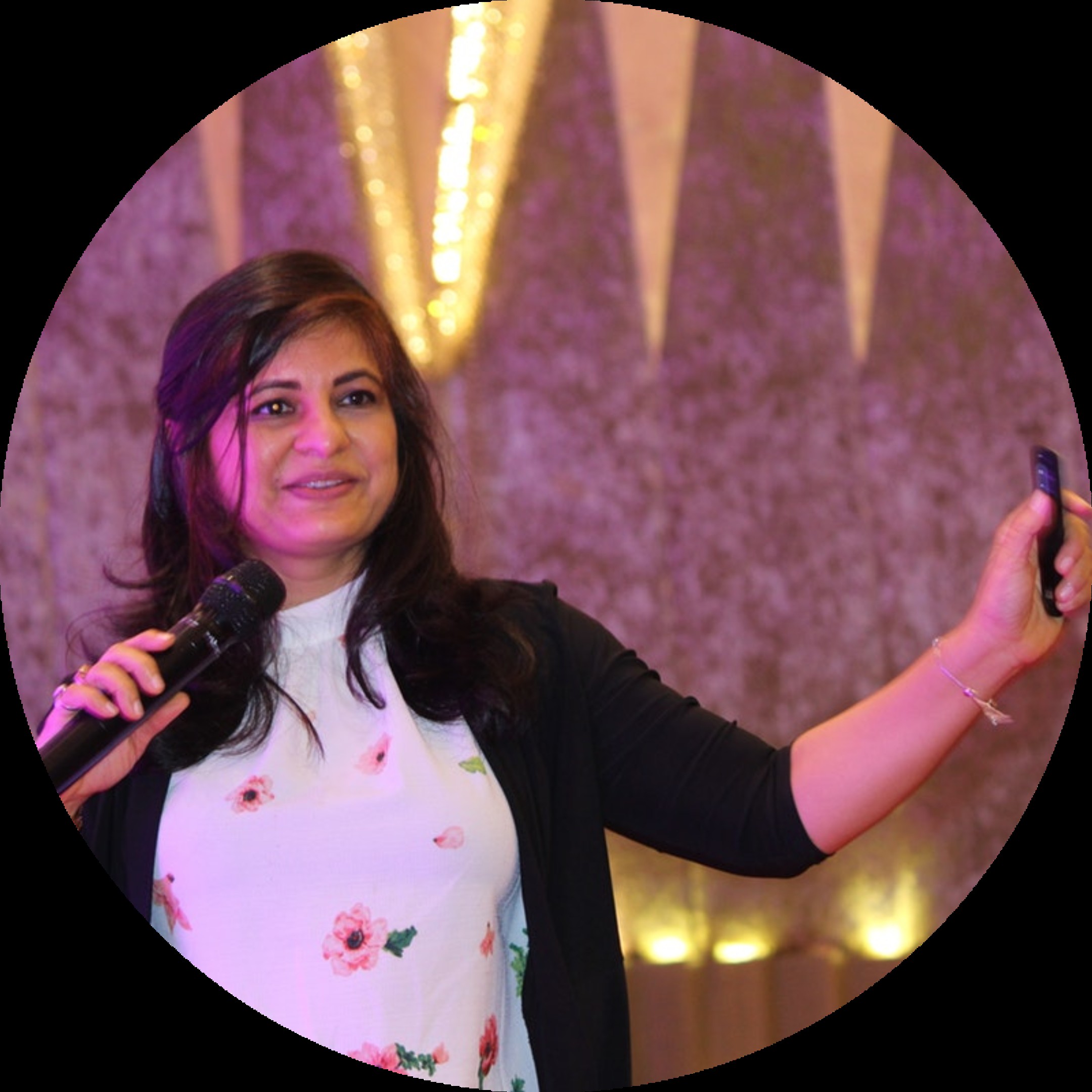 I believe it very strongly that "Investment in self is the best Asset." And during my business journeybeing COE & MD, I have attended, learnt and certified many life-changing courses and here are some of them, which I would like to mention:
NLP Master Practitioner
Affirmation Coach
The Law of Attraction Coach
Soft skill Trainers
Meditation Coach
Past Life Therapist
Numerologist (Chaldean)
Lo Shu Grid Practitioner
Parenting Coach
My business's highs and lows as well as professional courses, not only brought breakthrough results in every area of my life, but also prepared me as Life &iNNER WELLNESS Coach.
Achievements
I have started my career as an educationalist in the year 2002 at Surat, Gujarat. During the 16 years of my journey, I have designed many vocational curriculum in the field of computer and trained more than 1 lakh students with nearly 100% employment. Government of India & Government of Gujarat, UNO, South Gujarat Chamber of Commerce, Junior Chamber International & Many more organizations have identified my efforts and intention in the field of education through prestigious awards. I am grateful for all love, respect, and recognition, which I have received by society.
She has received " Nari Gaurav " awarded at the occassion of "International Women's Day" SGCCI Ladies Wings on 10th March .16
She has been awarded " KAMAL PATRA AWARD " for consistent professional growth and workmanship in bussiness since 2002 by JCI in Year 2013
She has been awarded "Saraswat award " for contributing in field of education and social work by "Achala education foundation trust ," Ahemdabad in month of Feb. 2013
She has been awarded by "ALL INDIA Achievers Foundation NEW DELHI" for the best performance in the field of education in the year FEB .2010.
She is the first lady to be awarded "Rajiv Gandhi International Award " for outstanding performance in Computer Education in year 2006 at Gandhinagar by Gujarat Governor
As a Life &iNNER WELLNESS Coach

I have designed iNNER WELLNESS workshop for better Health, Wealth & Relationship for corporates & community. 500+ live seminars, webinars, and workshop have been conducted in India & USA where more than 2 lakhs people have been addressed. Being a Life coach, I have realized that, time being Seminars or Workshops can empower people for a limited time but then they can not remain motivated for a long time. We need to feed our mind on daily basis, the way we need food for bodily strength. And, I have created my online school where I have uploaded 24+ Courses containing 600+ Videos along with PDF Lessons & World Class Templets on my Digital school. A person can learn art and science of life at one platform called Dipaali's Digital Life Coaching. (DDLC)

Care & Share

I strongly believe in "Keep Learning, Keep Sharing & Keep Growing" formula and my YouTube channel has offer so many courses absolutely free like NLP, Numerology Knowledge, iNNER WELLNESS, Mirror Work. One must train subconscious mind on a daily basis. You can learn a lot about life and iNNER Wellness inside my YouTube channel (www.youtube.com/dipaali) absolutely free.

Course Curriculum
First Section
Available in days
days after you enroll
Week 1
Available in days
days after you enroll
Week 2
Available in days
days after you enroll
Frequently Asked Questions
What does an NLP coach do?
An NLP coach will encourage clients to transform limiting self-beliefs and move out of their comfort zones. Breaking barriers and taking chances only helps to develop a fuller, happier and infinitely more satisfying life. The technique was developed in 1972 by John Grinder and Richard Bandler.
What is Neuro Linguistic Programming and how does it work?
Neuro-linguistic programming (NLP) is a psychological approach that involves analyzing strategies used by successful individuals and applying them to reach a personal goal. It relates thoughts, language, and patterns of behavior learned through experience to specific outcomes.
Does NLP really work?
Does NLP work? ... Some studies have found benefits associated with NLP. For example, a study published in the journal Counselling and Psychotherapy Research found psychotherapy patients had improved psychological symptoms and life quality after having NLP compared to a control group.
Are NLP courses worth it?
It takes a little research to find the right course, but it's so worth it, learning how to use NLP is one of the greatest things I've ever done in my professional and personal life, so if you're interested in it, get to it, it is genuinely life-changing.
Do you need a college degree to be a life coach?
Ever wondered, "What education do you need to be a life coach?" The truth is, there is no specific degree program that you need to complete to become a life coach. There are no set academic programs for life coaching available in your local community college or university.
Do I get live webinar support?
Yes, you will get weekly clarity class (WCC) for doubt solving & clarity of the lessons conducted by Dipaali
How will I get the information about Weekly Clarity Class to solve my doubts?
You will be informed via mail or facebook group
Can I download video lessons?
No! you cannot. However, you can watch video lessons as many times as you want.
When can i apply for certificates?
You have to watch all the NLP Videos after that you can apply for certificates.
Is NLP Certificate is free?
No! Nlp Certificate is chargeable. For certificate you can contact on
[email protected]
Or 9106899247
Can i recognized as a NLP Master Pratitioner after certificate?
Yes! You will recognized as a NLP Master Practioner.
Can i use the NLP Modalities to teach others?
Yes, You can teach anyone by using the NLP Modalities
Bhavesh Thakar: "Since last 3 months I am following Dipaali and her post on various topics. She is genuinely spreading knowledge and positivity for all people of society. Thanks dear Dipaali for inspiring us always."
Ranjit Singh: "Madam, I have gone through lots of motivational books and videos etc. but nothing found effective. I really appreciate your efforts and sharing your knowledge through practical exercise which is impacting us in real. The doing exercise, I felt change in my mind-set, energy level, temperament etc. Very Nice Effort to uplift human kind. Thanks a lot."
Ajay Mayani: "I wish there is the option of giving 50000 stars. You are so generous dipaali that you're offering NLP for free. Now you are one of my top mentors. Keep making our planet a better place. May God bless you with all the happiness and love you deserve."
Alpa Thakkar: "I was seeking mentor like you who help to transform my life. I could restore my self-confidence through online course of Dipaali Ghanshyam Patel. Her video lessons are so easy and her live support is excellent. I am glad to have you as my mentor!"